Aluminum cladding is cladding that is created using a thin coating of aluminum on the exterior of the product. Cladding in general is the application of one type of substance or material over a different material, effectively creating a protective layer on the underlying material. The use of aluminum, sometimes spelled "aluminum," in creating high-quality cladding is common, especially with architecture products like windows and doors.
In some instances, aluminum cladding is manufactured using a process known as extrusion. This is usually the case when the aluminum is serving as a skin over another metal. Essentially, the process calls for compressing the two metals together using some type of high-pressure equipment, or using some sort of die to create the adhesion. In both processes, extreme and constant temperatures of heat are necessary to create the necessary bond.
A number of building materials are clad with aluminum. For example, wood window cases are sometimes outfitted with aluminum cladding as a means of adding strength to the casings and the window sashes. The exterior skin helps to protect the wood from weather damage, extending the life of the casings for a number of years. As an added benefit, the presence of the cladding makes it much easier to clean the casing using basic cleaning products.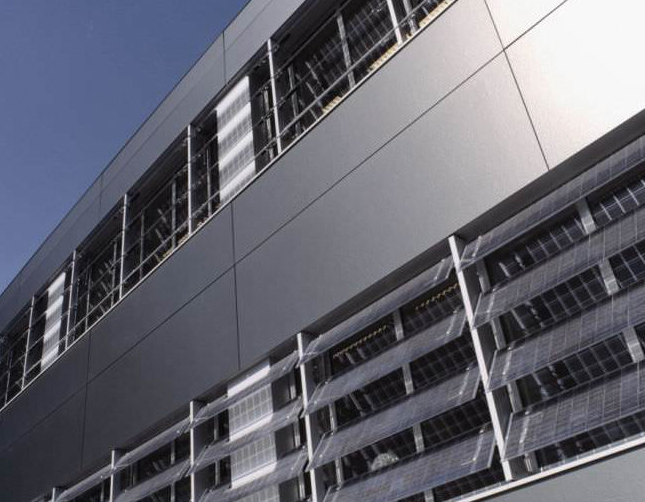 ACP cladding can be combined with other materials, such as stone, timber or cement and is a great option for insightful and imaginative architects and engineers. The colours and finishes include a metallic finish, a zinc finish, a core ten finish and an aluminium oxide version which looks like raw aluminium but with a weather proof coating. The metallic finish is most popular as they are the closest to natural looking aluminium material. It is important to note that aluminium composite cladding has a grained surface like most metals and can therefore be batch sensitive. The colours, especially the metallics range, are to be installed in a directional manner to ensure the grain flows in the same direction.We are the leading manufacturer, wholesaler, exporter, retailer and supplier of a wide range of ACP Cladding. The offered cladding is provided on number of customized options as per our customer's choice. Our cladding is well designed by our experts using top notch quality material and leading techniques keeping in pace with market standard. Our esteemed customers can easily avail this cladding it at competitive prices.
Features:
Easy to install
Long lasting
Anti corrosive