Fireproofing is rendering something (structures, materials, etc.) proof against fire, or incombustible; or material for use in making anything fire-proof.[1] It is a passive fire protection measure. Applying a certification listed fireproofing system to certain structures allows them to have a fire-resistance rating. An item classed as fireproof is resistant in specified circumstances, and may burn or be rendered inoperable by fire exceeding the intensity or duration that it is designed to withstand.
Among the conventional materials, purpose-designed spray fireproofing plaster shave become abundantly available the world over. The inorganic methods include:
Gypsum plasters
Cementitious plasters
Fibrous plasters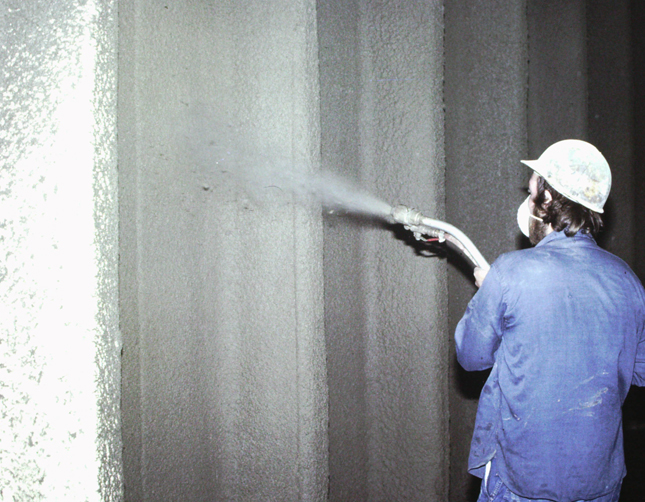 The industry considers gypsum-based plasters to be "cementitious", even though these contain no Portland, or calcium aluminate cements. Cementitious plasters that contain Portland cement have been traditionally lightened by the use of inorganic lightweight aggregates, such asvermiculite and perlite.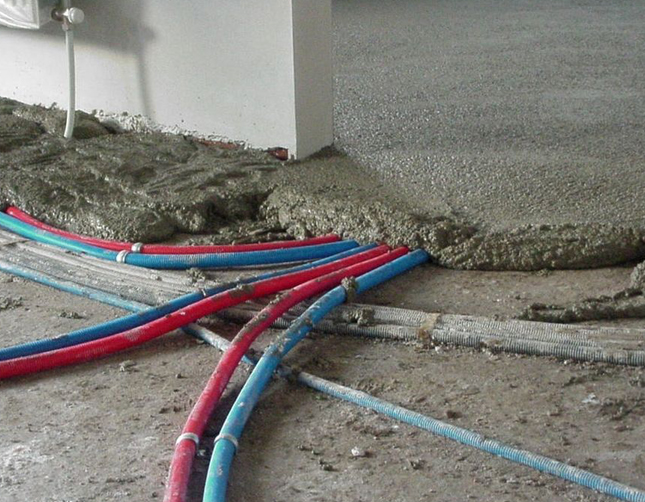 Gypsum plasters have been lightened by using chemical additives to create bubbles that displace solids, thus reducing the bulk density. Also, lightweight polystyrene beads have been mixed into the plasters at the factory in an effort to reduce the density, which generally results in a more effective insulation at a lower cost. The resulting plaster has qualified to the A2 combustibility rating as per DIN4102. Fibrous plasters, containing either mineral wool, orceramic fibres tend to simply entrain more air, thus displacing the heavy fibres. On-site cost reduction efforts, at times purposely contravening the requirements of the certification listing, can further enhance such displacement of solids. This has resulted in architects' specifying the use of on-site testing of proper densities to ensure the products installed meet the certification listings employed for each installed configuration, because excessively light inorganic fireproofing does not provide adequate protection and are thus in violation of the listings.
Proprietary boards and sheets, made of gypsum, calcium silicate, vermiculite, perlite, mechanically bonded composite boards made of punched sheet-metal and cellulose reinforced concrete have all been used to clad items for increased fire-resistance.
An alternative method to keep building steel below its softening temperature is to use liquid convection cooling in hollow structural members. This method was patented in the 19th century although the first prominent example was 89 years later.