Fire-stopping systems are used to prevent fire in a particular floor from spreading to other floors. This is accomplished by sealing openings and joints through which fire could spread to other floors.
Fire stopping is a method of passive fire protection that helps contain fire and toxic gases to the area of origin by sealing around service penetrations or construction joints in fire-rated walls or floors. To help prevent the rapid spread of fire within a building, certain walls and floors are required to meet a specific fire resistance rating (i.e., the period of time during which a building component has been tested to confine or compartmentalize a fire, or continue to perform a structural function). Compartmentation limits the spread of fire, allows time for the fire to be extinguished, and provides evacuation paths for people in the building.
Firestopping components include intumescents, cementitious mortars, silicone, firestop pillows, mineral fibers, and rubber compounds.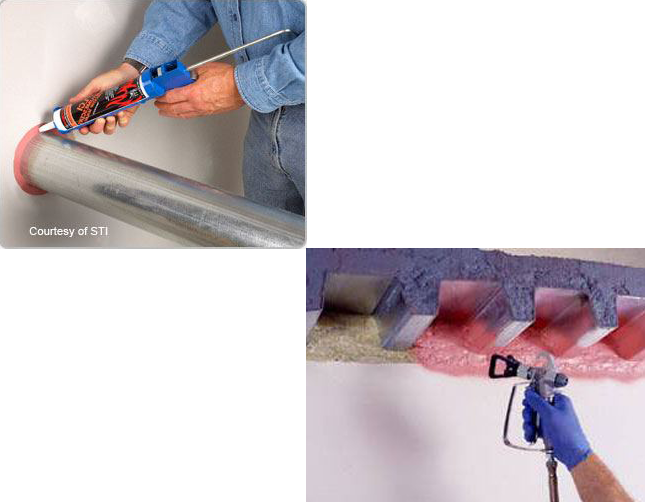 There are four types of openings / joints to which tested fire-stopping systems are applied to prevent the spread of gasses, smoke and fire. They are:
Openings with no penetrations
Joints between construction components. These includes wall/wall, wall/floor, and wall/ceiling joints
Structural through-penetrations
Penetrations, including openings for mechanical, electrical, structural, security, communications, piping and wiring circuits
Floor perimeters – slab edges and exterior wall cavities